PRODUCTS
Our in-house products created by using new materials and technologies based on work-sites' voices attract favorable comment from our customers.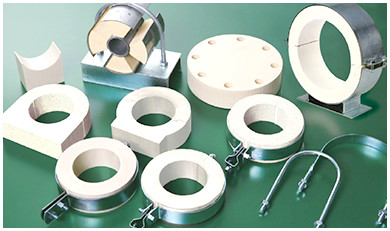 Insulation sleeper
Thermal insulation pipe support for Cold/hot water・refrigerant・LNG pipes etc.
Our insulation sleeper can be used in wide range from very cold temperature to high temperature, and it prevents condensation and heat loss at its supporting area.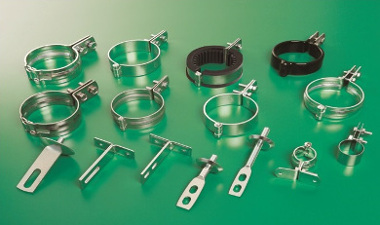 Pipe supports
Enable to use in many kinds of pipes, and easy to install.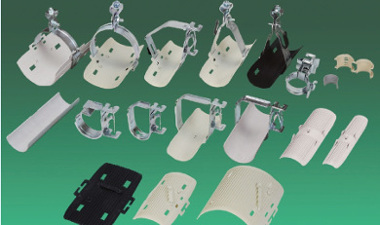 Brackets for A/C piping
These products support A/C pipes such as coated copper pipes, drain pipes etc.
By using Men Guard for pipe contacting portion, it prevents crushing coating materials.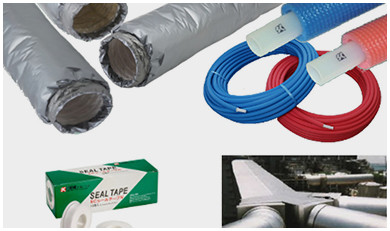 Showa's own products
We supply a wide range of products such as in-house products, general plumbing materials, deodorizer etc.
Especially, we are able to offer as a toral proposal including pipes, thermal insulating materials, supports and anti-vibration brackets.
A/C related materials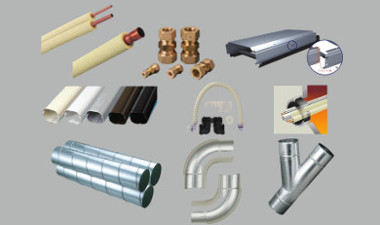 Thermal insulating materials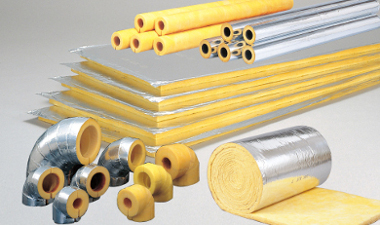 Secondary materials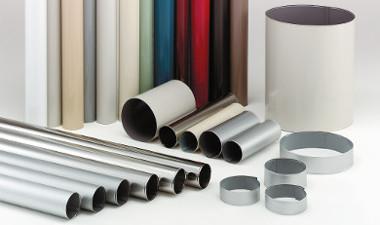 Deodorizer